CHILDREN'S MINISTRY
"Raise a child in the way they should go, and even when they are older, they will not depart from it"

Proverbs 22:6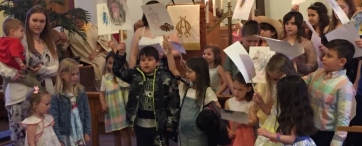 Our Sunday Church School program runs 52 Sundays a year and provides a vibrant, exciting and relevant experience for each of our children to look forward to each week. The classes run from Pre-K 3 through 8th Grade and culminate with Confirmation.

What can you and your child(ren) expect?

When families arrive for 10:00 am Worship each Sunday, everyone gathers together in the Sanctuary. Following the Opening Prayer the children are all invited to come sit on the altar for a message and time with Pastor Jim. The children are then dismissed to Sunday School as they process out of the Sanctuary to music.

All of the children gather together for a time of Worship in our Children's Church. Through music, movement, and video the boys and girls experience a relevant worship experience where they may learn a new song, and learn how to pray together in a fun and exciting way.

Following this time of children's worship everyone then breaks into their age appropriate classes during which we teach a lesson from the Bible about God's love and Jesus' friendship and how they belong to a church family. The children will be engaged in fun activities, art projects, and even games that all show how amazing God is in their young lives.

There is no cost for our Sunday School and all children are warmly welcomed. Donations for art supplies and other items are always greatly appreciated.

Please let us know if your child has any learning differences so that we may accomodate them and ensure that everyone feels welcomed and their unique gifts appreciated.

Our church strictly adheres to the Safe Sanctuary Policy set forth by the United Methodist Church. Each classroom has two teachers/adults present at all times.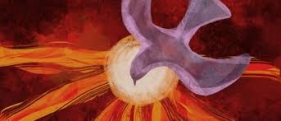 Confirmation

Our Confirmation Program runs from September through June each year and involves those children ages 11-13.
The program focus is on developing the youngster's ability to integrate and live out the Gospel values given by Jesus on their own.

Each student is provided with opportunities to live out and articulate their faith in God through classroom discussion, missionary outreach in the community, weekend retreat, and taking leadership roles in the children's worship on Sunday mornings.

The theme of our Confirmation Class this year is:

"Confirm Not Conform"





Confirmation will be celebrated on

Pentecost Sunday, May 31, 2020,

this academic year.

There is no cost for the Confirmation program, although there will be some ancillary costs that are incurred from outreach activities, transportation, and for the weekend retreat in March 2020. The students will be doing some fundraising activities to help defray the cost of their activities.

Confirmation Retreat:

March 13-15, 2020
Silver Lake Conference Center
223 Low Road
Sharon, CT 06069

Our full weekend retreat begins on Friday evening at 7:30 pm, and ends before noon on Sunday. Breakfast, lunch, and dinner are provided on Saturday, and brunch is served on Sunday. There will be other youngsters on the journey to Confirmation and include church leaders and youth leaders from other churches. Any parent who wishes to join us is more than welcome as we will need approximately 2-3 adults along with Pastor Jim.

The cost for the weekend retreat is $160.00 per person, however, we will be doing fundraising to offset this expense.

UA-82672647-1